Taken from:
http://www.latinamericanstudies.org/colombia-warfare.htm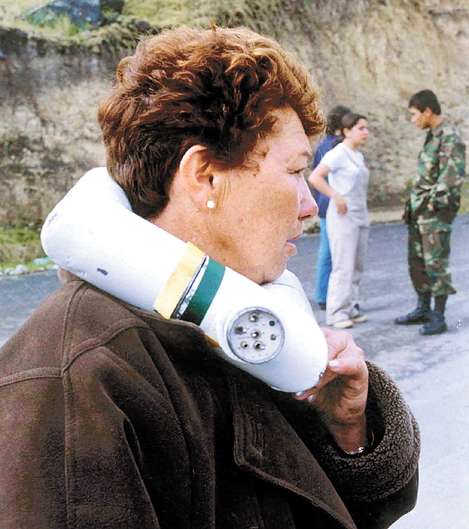 Suspected FARC guerrillas detonated a collar 'necklace' bomb they attached to dairy farmer Elvia Cortes, age 55, on May 16, 2000, after she refused to pay a us$7,500 extorsion.
Se sospecha que la guerrilla de las farc detonó un collar bomba atado alrededor del cuello de Elvira Cortes, de 55 años, el 16 de mayo de 2000, luego que se negara a pagar una extorción por us$7.500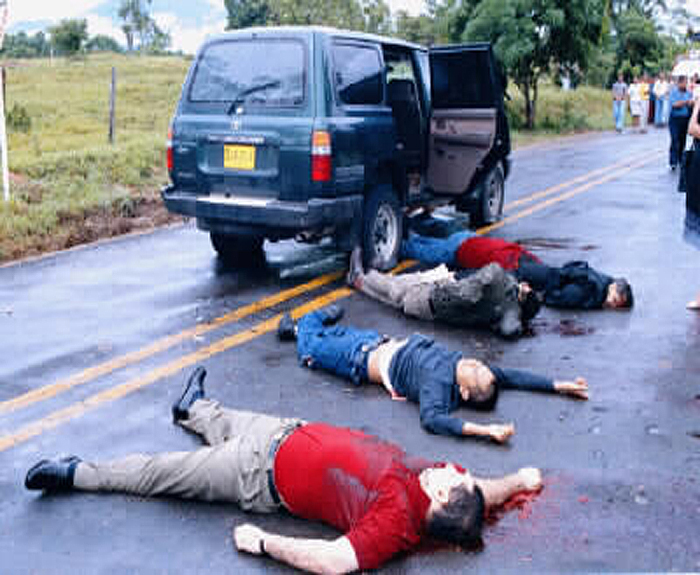 Diego Turbay Cote, head of the congressional peace commission, was travelling to a political meeting when he and five others, including his mother, were forced to lie down and shot in the back of the head by the FARC, on Dec. 29, 2000.
Diego Turbay Cote, presidente de la comisión de paz del congreso, mientras viajaban a una reunión política con su esposa y otras cinco personas, fueron forzados a acostarse y luego les dispararon en la parte posterior de la cabeza, diciembre 29 de 2000.
Farc destroyed the town of Granada - Las Farc destruyen el pueblo de Granada.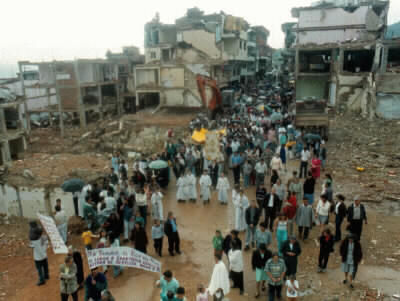 Farc destroyed the town of Granada - Las Farc destruyen el pueblo de Granada.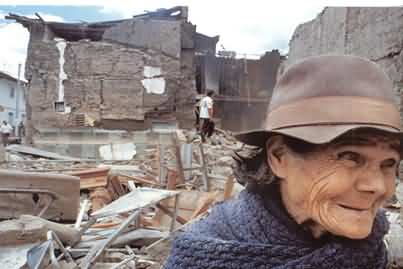 FARC attacked the town of Espino with 68 explosive cylinders. - Las Farc atacan el pueblo de El Espino con 68 cilindros explosivos.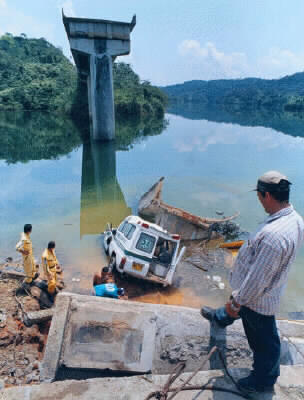 Ambulance crash, one killed, when FARC dinamited the bridge. - Accidente de una ambulacia cuando las FARC dinamitaron el puente, un muerto.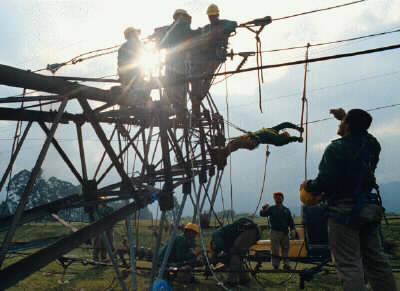 Electrical towers destroyed by the FARC. - Torre eléctrica destruida por las FARC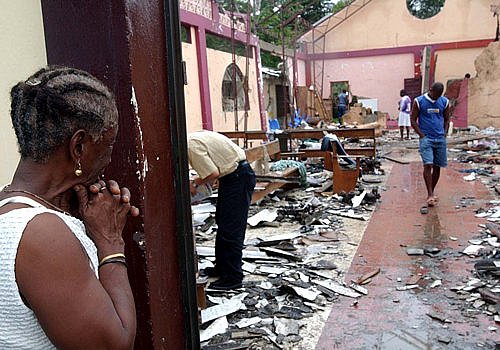 Bojaya Massacre, where where 119 civilians where killed in an indiscriminate attack with an improvised homemade mortar assembled with gas cylinders parts - Masacre de Bojaya donde 119 civiles fueron asesinados en un ataque indiscriminado con cilindros bomba.
17 civilians killed, San Carlos, Antioquia - 17 civiles asesinados, San Carlos Antioquia, Enero 18 de 2003